Most woodworkers familiar with the Festool guide rails know that the method for joining two guide rails does not ensure the most accurate joint. You never know if the joint is perfectly straight, and the saw or router may stick to the joint itself due to the not so accurate alignment of the two profiles. I have had two 1400 mm guide rails permanently mounted together for a long time for long cuts when breaking up sheet material, and I have experienced all of these problems with the guide rail(s). Since I am now into a project of making a fairly long and heavy countertop, I decided to finally purchase a 3000 mm long guide rail. I will use it for jointing the countertop parts using the Festool OF 1400 router, together with the guide rail adaptors. I do have a jointer, but the length and weight of the parts to be jointed makes it easier and more accurate to use a guide rail instead. Remember that my shop is small and about the same size as the parts to be jointed.
Since I am on a budget, I decided to buy a 1599 SEK Makita rail instead of the 2856 SEK Festool rail, knowing that they are reported to be compatible. For the use of the OF1400 rail adaptor they are, however, not. The Makita rail has a small ridge that is used with the Makita rail saw, SP6000, to prevent the saw from tipping when making beveled cuts. Even if this could be a good feature for those using the Makita saw, it had to be removed.

I made a simple jig, using 16 mm MDF (5/8") and the guide rail attachment. The beauty of using the rail adaptor is the possibility to use the micro adjuster.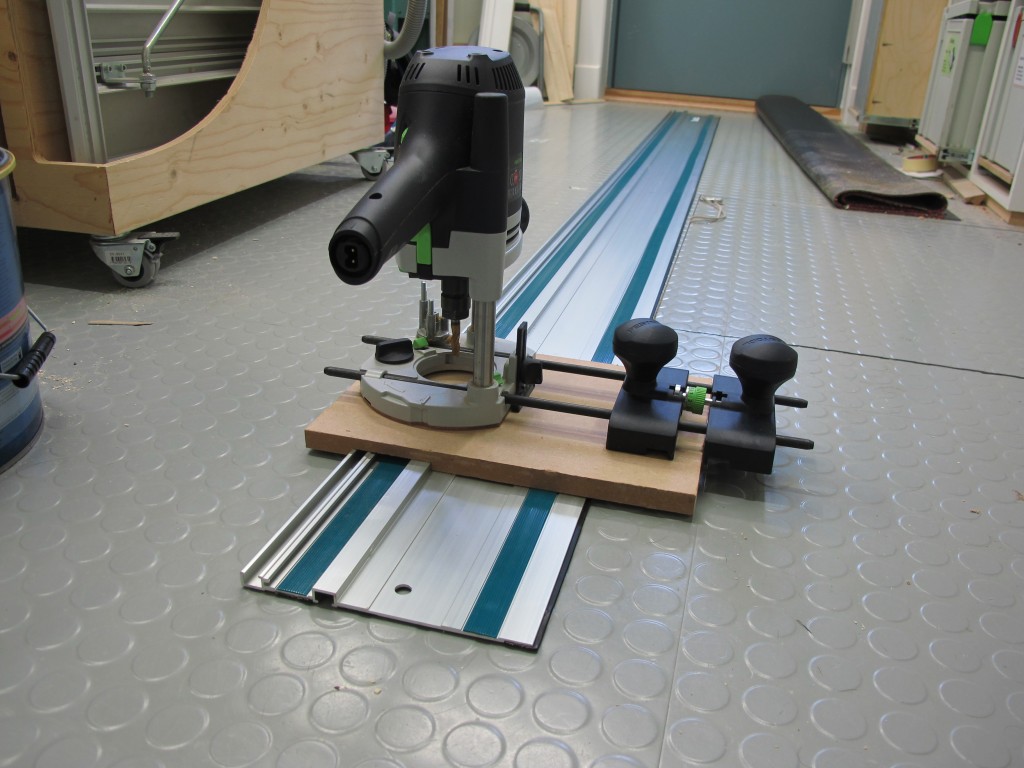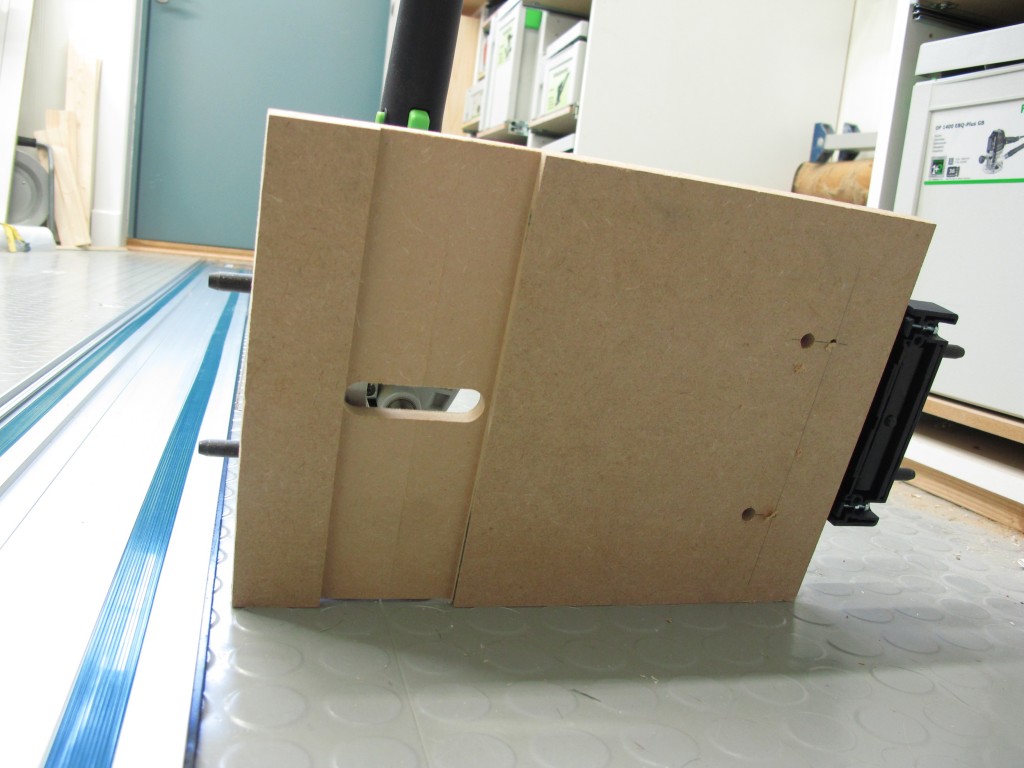 I routed away about 0,5 mm in each pass, and 0,2 mm in the last pass. I used an 8 mm, three flute, 30 degree positive helix angle,  solid carbide cutter at the speed setting of "3". The cut was lubricated and cooled with a half-half mixture of alcohol/water and two drops of as wetting agent (household detergent). It really makes a huge difference in the quality of the cut.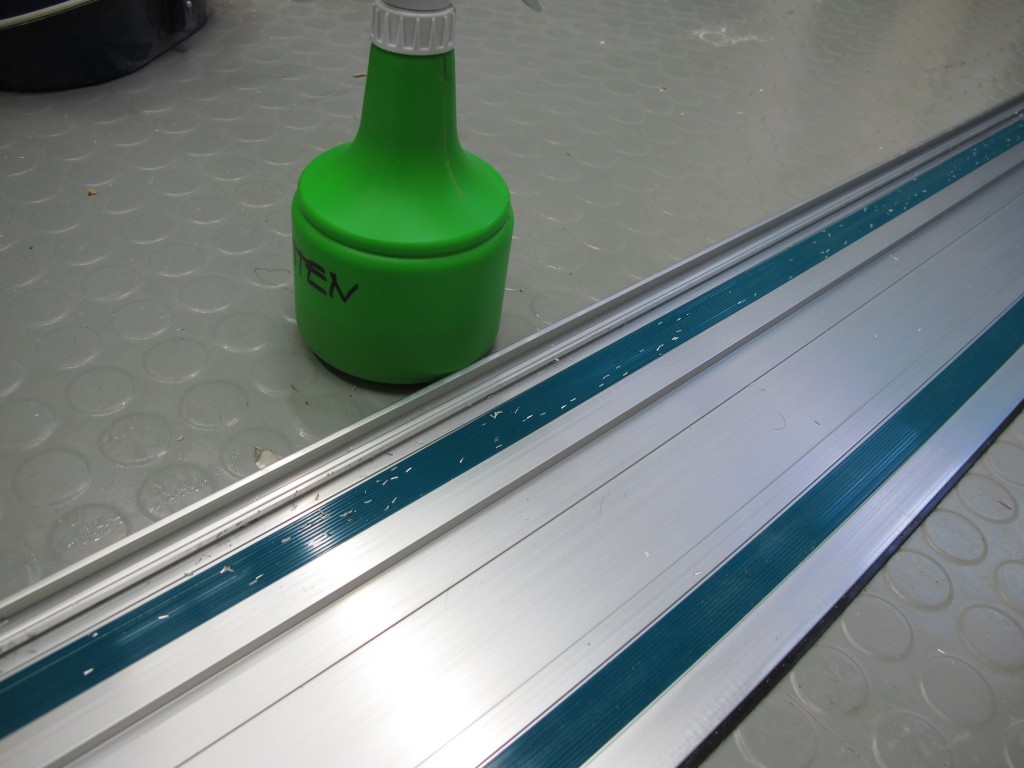 The guide rail is now completely compatible with all Festool attachments.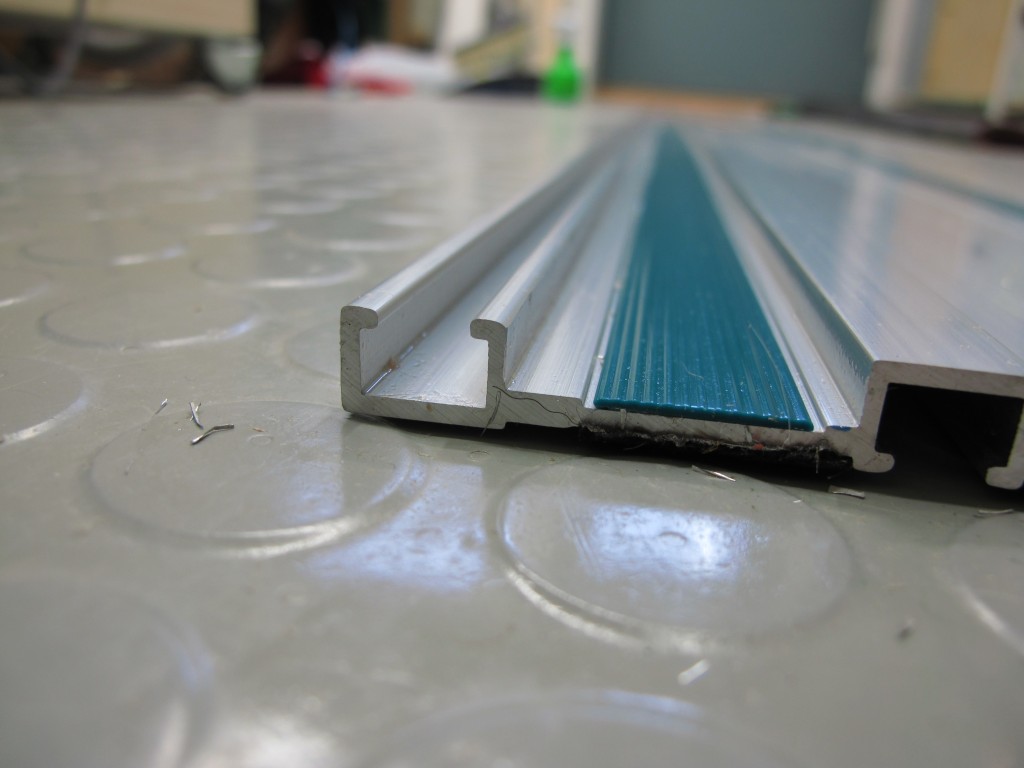 Worth noticing is that the Original Festool guide rail has an anodized coating, whereas the Makita doesn't. In this case the lack of coating was a benefit, since it would have damaged the router cutter, but in general use, a anodized coating is better for two reasons; it will reduce the wear of the rail and it will also prevent the bare aluminum from marking other objects.